Signs of the times
Keep Gate Shut
This is the gateway to the churchyard of the former parish church of Kildaton, on Islay in the Inner Hebrides.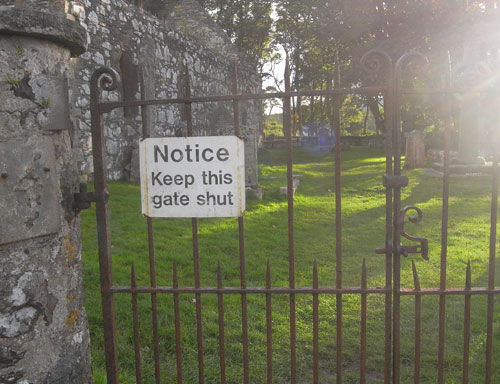 So what do you want me to do, climb over the wall?
Overtaking is obligatory
On a single track road with passing places in the Hebrides.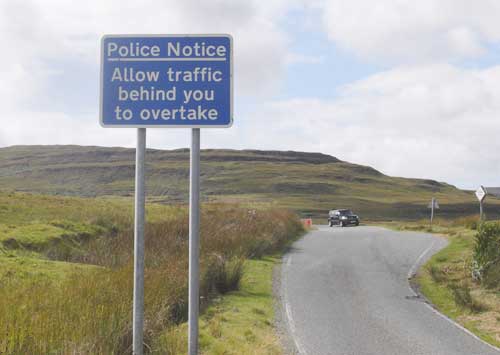 This one got me. I screeched the car to a halt, grabbed my camera and ran back to take this picture @mrsjoeerl was bemused. "It's hilarious," I said.
What happens if the car behind me doesn't want to overtake? Or if at the next passing point, hasn't slowed down so that I can't re-overtake. What happens if I am behind and don't want to overtake, will I be arrested?
Health and Safety
This time we're in Saltfleet, Lincolnshire.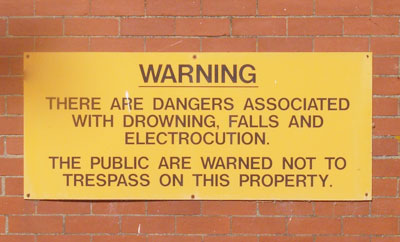 Goodness, drowning and electrocution is dangerous. Whatever next. Thanks for the tip. They had another sign: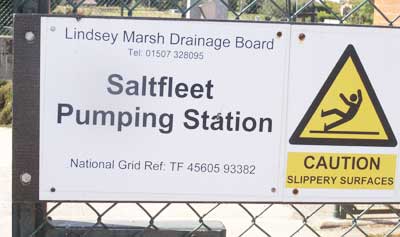 Note the grid reference. Now probably bus loads of tourists will come to take pictures of the signs.